About us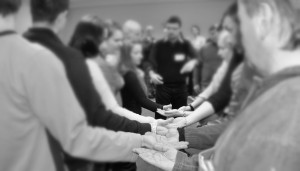 Be the change. Be the one who restarts their business like a startup with ease, functionality, with passion, with a story, and creatively. Regardless of whether your company operates for one day or twenty years.
We know something about change. We've escaped the corporate sector and escaped being frustrated and tired. We were convinced that there are other ways to conduct business without restrictive rules, bureaucracy and pretending that we listen to clients even though we don't care about them at all.
We've experienced an abundance of election campaigns, which themselves are small startups. They taught us to think differently, promptly, simply and with no formalities. Campaigns with a well-escalated story that sells, convinces, and creates a contrast.
We see a quickly changing world. Something that worked yesterday may not be enough today. There is freedom in enterprise and the ability to choose a model that represents your passion best. Your products and services are sold not only by functionality, but by adventure as well. Stories are not created from a big ego, expensive suit, or a luxurious car. Stories are made from the courage to change yourself, and through that change the world.
To adapt in a changing world, you need new skills and your company needs a startup mentality and a gripping story. That is what our restart is about. We change the complicated, fake and bureaucratic to simple, innovative and flexible.
Testimonials
After less than 6 months with Restartup, our top management noticed that our way of communicati-on has improved; our self discipline is changing and also the respect & the trust towards other coll-eagues is at a very different level than it used to be. We have learned & practiced how to manage conflicts in a 'healthy way', how to lead the projects to success; how important it is to set up clear targets while at the same time, effectively communi-cate with masses but to also manage individuals. Keeping in mind these guys will be with us for another period of time; it just makes me confident that they will help us grow in professional and in personal life as well.
Katarína Molcová
HR manager, Elster Water Metering
Last year during the election campaign I took the opportunity to consult with colleagues from Re-startup. I really appreciate the complex attitude towards searching for optimal procedures. No for-mal recommendations were involved but there was an effort to adjust the solutions to my personali-ty and way of thinking which helped me approach the citizens of Zvolen and present my opinions and suggestions to them. Their expertise and views helped me overcome the malicious election at-tacks, among other things. The professionalism of the whole Restartup team gave me an incredible amount of energy for the campaign and I am confident it was thanks to them I eventually succeeded in the elections.
Lenka Balkovičová
Mayor of Zvolen
The cooperation with Restartup, specifically with Michal Novotný and Ján Odzgan, is an experience of professional attitude, equality structure and quality mentoring. The communication of the YPE vision to improve public administration in Slovakia is only successful thanks to the strong experience brought in by Restartup.
Andrea Tittelová
Founder and Director of Youth Politics Education (YPE)
During this weekend, we were working hard and did some strategic planning concerning the improvements Vagus will make, the changes and goals. We put in a lot of energy and now we are going to sleep, totally exhausted. The whole weekend we were led and assisted by the trainer Braňo from Restartup. We are glad Restartup is our long-term education and training partner as thanks to them we will be able to help people even better more professionally. Thank you!
Mgr. Sergej Kára
Chairman of Vagus o.z., Dobre&Dobré
During cooperation on the Post Bank project, the trainers and consultants from Restartup proved to be very client-oriented, not only when defining the clients' needs but also in the whole "Project Communication for Project Managers" training organization. I also appreciate the experience and professional execution that were of great benefit to my colleagues in the bank. I will be happy to continue the cooperation.
Mgr. Michaela Bubelíniová
Head of the Education and Development Department, Post Bank
The University Technology Incubator is a department of the Slovak Technical University in Brati-slava that supports the establishment and operation of technological startups. As an integral part of its activities, it organizes various events, such as the InQb business breakfast, expert workshops, business skills trainings and many others. Within these activities the organization also cooperates with Restartup s.r.o. that provides expert trainers and mentors.
Ing.Lenka Mikulikova. PhD
General Manager of InQb Bratislava
I collaborated with Michal and his co-workers on branding our company in a more positive light. What helped us the most was contemplating about issues and topics that were being distinguished and pointed out through coaching and communication with these individuals. Without this collaboration, we probably would not have developed many useful thoughts about the reasons, content and the goal of our and the goal of our brand and starting our business. Even now, after several months, we can see and feel that many of our questions were valid. And that it was beneficial to communicate the way we did, and to look for the hidden corners of brand development, company development and enterprise development. With our team, we will definitely plan another training, because they let you see the reflection.
Vojtech Bočák
Stavaj.to, executive director
While starting our company, the cooperation with Restartup helped us tremendously. Michal and Ján have brought new perspective into our inter-firm communication – more courage, humaneness, and simplicity. We have never regretted taking their advice; at the same time we've had the urge to do something natural and something of our very own. Needless to say, they are creative, and they promptly addressed our requests.
Jozef Semančín a Pavol Poláček
advokátska kancelária SEMANČIN-POLÁČEK
Our partners have greatly executed a well-prepared workshop on negotiation skills. They have been very professional, showed and explained unorthodox negotiation methods and principles used with business partners. We have received great feedback from the participants on their fresh teaching approaches and the fact that they don't only go through theory, but solve concrete the problems of our startups. We are happy to work with them in the future on additional workshops and lectures for startups.
Eva Havašová
Project Manager, The SPOT Guru
What an incredible experience working with your team! I'm impressed with how efficient the service is and how much we've benefited in the training sessions with you. Your personal business insight is refreshing, extremely upstanding and inspiring. I appreciate it when a consultant challenges the status quo and can guide us down new directions we never saw before. Your passion for what you do is evident and that makes all the difference.
Katarína Chamková
HR Manager, Air Liquide Welding Central Europe, s.r.o.